Short Bio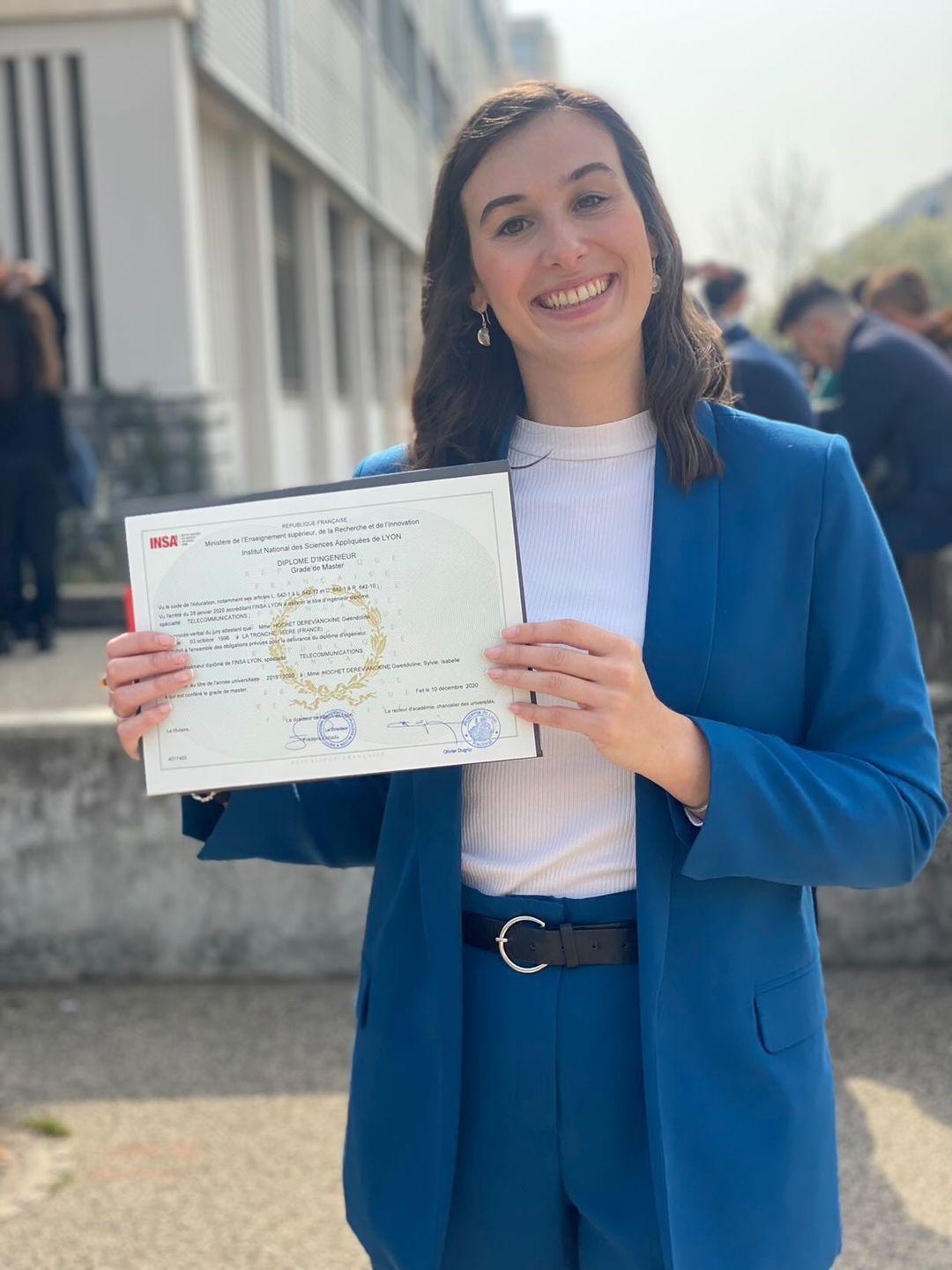 I graduate from Networks and Telecommunications at IUT 1 Grenoble in 2017.
Then I join the Telecommunications, Services and Usage department at INSA Lyon. I got my degree in September 2020.
After four years of apprenticeship within Orange, in different positions, I joined ERT Technologies as project manager for the deployment of fiber in the Auvergne-Rhône-Alpes region.
Since April 2021, I am a CIFRE PhD student at Semtech in partnership with INSA Lyon and Université Clermont Auvergne, within the INRIA Agora team of the CITI laboratory. My PhD thesis is on "Feasibility and performance of a LoRa 2.4 GHz network". I work under the supervision of Prof. Fabrice VALOIS, Prof. Alexandre GUITTON, Dr. Oana IOVA and Dr. Baozhu NING.